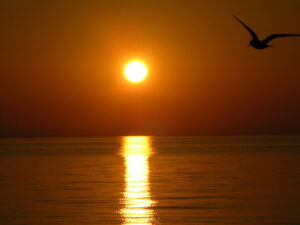 Love is Patient Love is Kind featuring Lucy Stimpson Maynard from the album Love is the Way – recorded and produced by John Hodgkinson
I know last week I said that today I would be sharing some news of Mustard Seed Songs' second virtual choir video but that is still not quite ready so instead this week I want to share a poignant story. Below is a letter, left by a Christian woman, to be read to her family and friends after she died.
Hi Everybody
I hope you are well and enjoying all these beautiful days you've been given. Its amazing to me how much God loves us and how He has purposed His whole design for Creation around that love! Knowing Him personally has been the most incredible experience I could have ever imagined.
As you well know I tend to me pretty "unconventional" so this letter may not take you by surprise. Rick and I have had an extraordinary and beautiful life together. These past two years have been nothing less than amazing with the changes God has allowed. Our friends and family have been a huge blessing and our move to East Tennessee has been like a little "taste of heaven on earth". We have no regrets or dreams left unfulfilled, just incredible thanksgiving! Christ has proved Himself faithful and gracious beyond measure. My desire now is to lift a burden from my husband so that he can face other responsibilities and begin to heal. I ask that you continue to lift him up in prayer knowing that God is with him and will guide him all the days of his life.
As for me REJOICE!! for I am now with my Redeemer, my Saviour, my Lord. No more sin, no more shame, no more suffering, no more pain! By the purity of Christ's blood, I am now in His presence. The Breath of life is with me and I am with Him. My family and friends are here; those who also believed in God's way and put their trust in Him. The family of God surrounds me, together we worship our Lord, forever and ever.
I pray to God that I have lived worthy of my calling and is some small way have been a blessing to you.
For you have been a blessing to me and I am eternally grateful
Quote of the week
Love is patient, love is kind, it does not envy it does not boast….
1 Corinthians 13:4